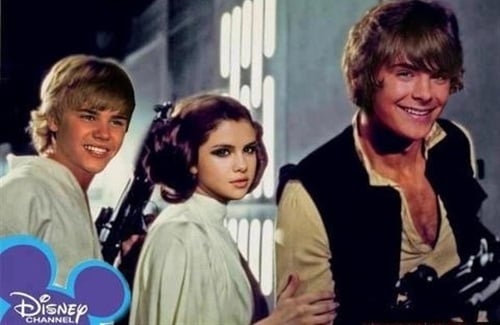 ---
After purchasing Lucas Films for 4 billion dollars Disney announced that they will be releasing a new Star Wars movie, and now an exclusive first look at the cast from Star Wars VII has been leaked to the Web.
As you can see, Luke Skywalker will be played by Justin Bieber, Selena Gomez will be Princess Leia, and Zac Efron will be portraying the lovable scamp Hans Solo. The story for the film will take place after the rebels have defeated the Empire, and will be set on the Ewok planet of Endor.
Insiders are reporting that this new Disney Star Wars will most likely be a musical, and have a strong anti-bullying message, as Luke and his pals teach the Ewoks the importance of friendship and respecting each others differences.